VERNISSAGE "INTO THE TREES"

Diese Veranstaltung hat bereits stattgefunden.
VERNISSAGE "INTO THE TREES"
8. Juli 2021 | 20:30

-

21:30

12€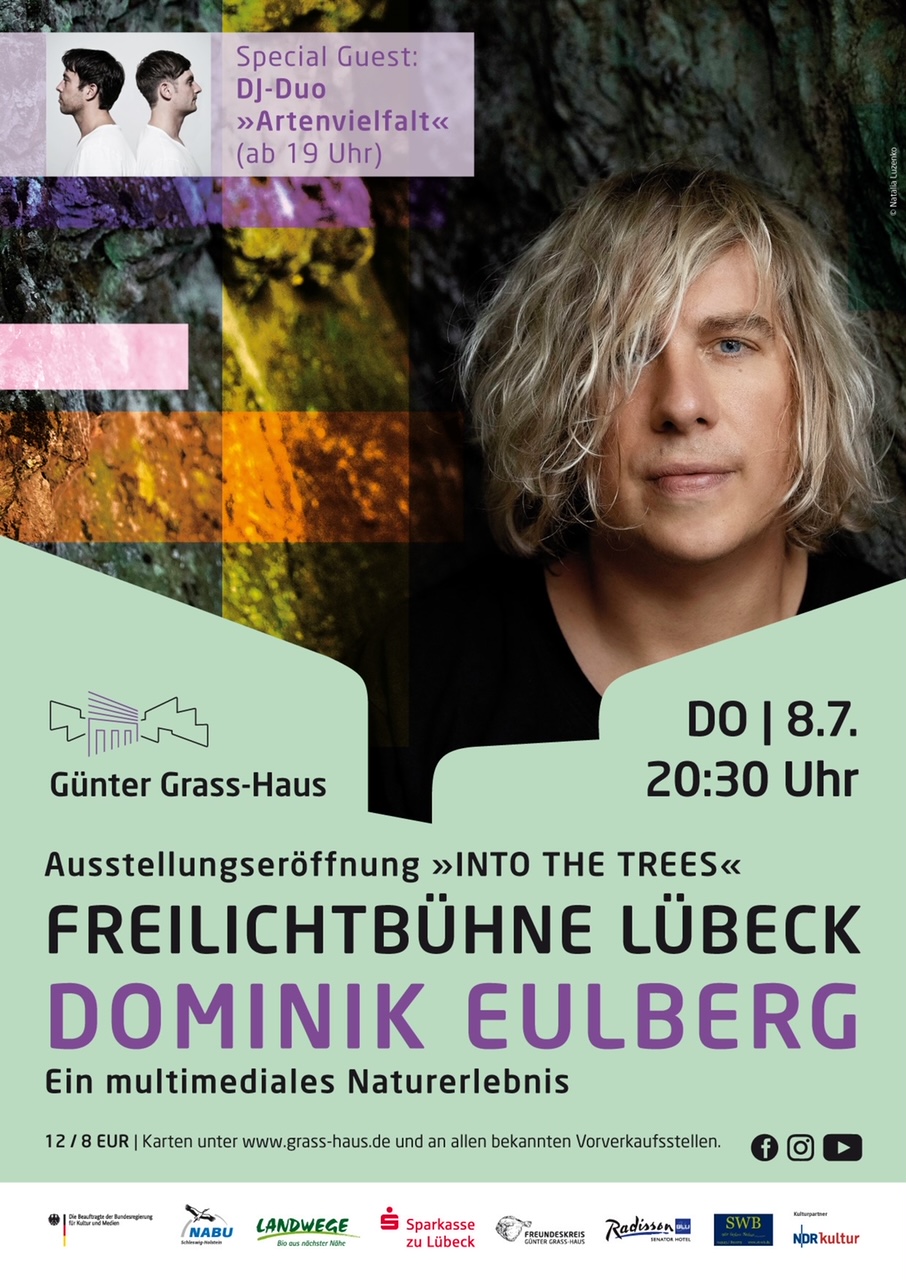 Ein multimediales Naturerlebnis mit Dominik Eulberg
Vernissage "Into the trees"
Der international bekannte DJ und Ornithologe spricht mit Museumsleiter Dr. Jörg-Philipp Thomsa über die größte Künstlerin aller Zeiten – die Natur. Eulberg präsentiert faszinierende Filme und Fakten über die heimische Flora und Fauna, aktiviert auf der Freilichtbühne einen Fledermausdetektor, zeigt wie Vogelstimmen in Noten übertragen klingen und was Musik mit Natur zu tun hat.
Das Lübecker DJ-Duo "Artenvielfalt" legt ab 19 Uhr auf. Die DJs Ben Sachau und Lennart Vonau engagieren sich mit ihrem Musikprojekt ebenfalls für den Schutz der heimischen Umwelt.
Das Ticket berechtigt zum Eintritt der Sonderausstellung.
---
Datum: 08.07.2021, 20:30 – 22:00 Uhr 
Einlass: 19:30 Uhr
Ticketpreise: 12 € / 8 €